Tainter Machine
Whether it is simple, complex, custom or production machining, Tainter Machine can meet your needs.
In all cases, we value good communication with our customers…well proven by the results we achieve.
A high quality machine shop has a close working relationship with customers. To achieve this we are committed to providing our customers with the best possible service and satisfaction.
Welding
Lathe Work
Milling
Boring
Cutting
We build long-term relationships with our customers. Tainter Machine works with each customer whether the job involves one custom part, a short production run, or custom built machinery. We are here to provide the highest quality machine shop services.
We have established an outstanding reputation for providing custom, rebuild and repair machining to a variety of customers.
Our customers know from experience that Tainter Machine can meet their needs. Our consistent high quality keeps them coming back.
No matter what your specific machining requirements are, Tainter Machine can and will meet them.
Call us today at 715-962-3710.
We just celebrated our first 25 years of building your ideas.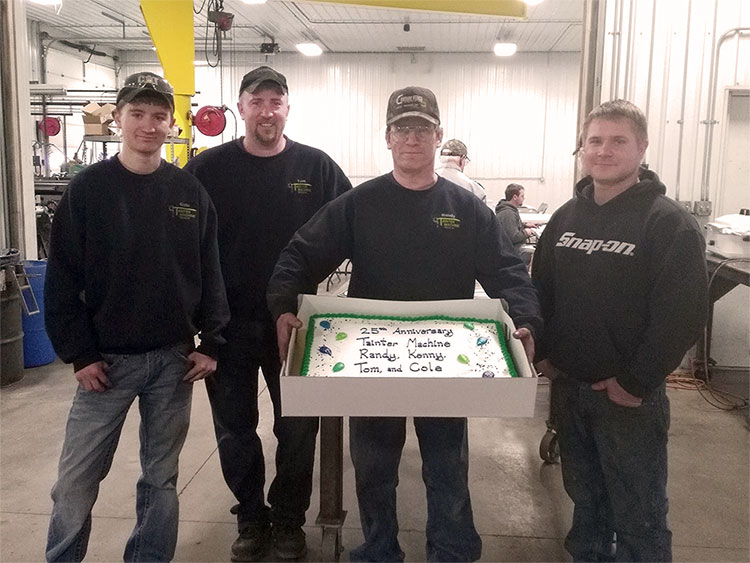 Cole, Tom, Randy and Kenny
Thank you to all our past, present and future customers!