Pulling Tractors
Here's just a couple of the pulling tractors that we've built here at Tainter Machine.  We're currently pulling a Light Super Stock/Hot Farm Minneapolis Moline that we call the Mutant Mini.
Check out some of the tractor pulling videos below.
Two Really Good Hooks in Hammond for the Mutant Mini

---
333 Foot Full Pull by the Mutant Mini
---
A Full Pull of 339 feet.
---
Minn. Moline Pulling Tractor Engine Start
---
Minneapolis Moline 5-Star Pulling Tractor
604 Cubic Inches, Gas or Alcohol, Pulls 5000 lbs and up, Enderle Fuel Injection, 20.8 x 38 v-cut Tires, Belt Drive Oil System, All Aluminim from Crankshaft Up, 4880lbs/no driver, 7/8″ Steel Flywheel, Hydraulic Disc Brakes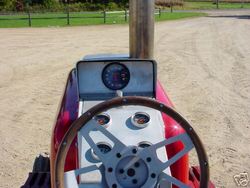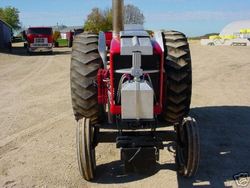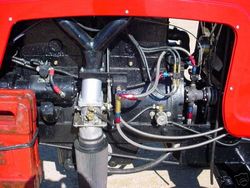 ---
Minneapolis Moline ZA Pulling Tractor
140+ Horsepower, Aluminum Overhead Cam, Individually Ported Intakes, Airplane Updraft Carb, 16.9-38 V Cut Tires